Posts Tagged 'Snoop Dogg'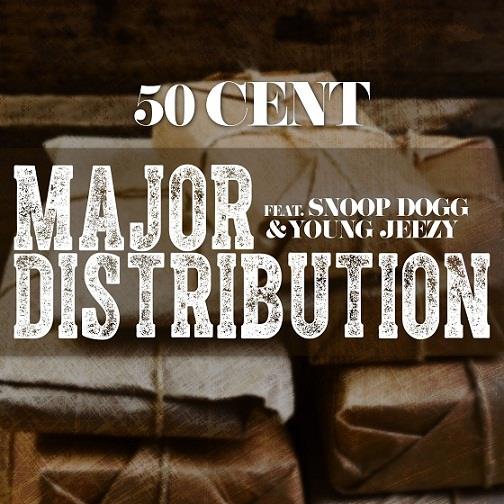 50 Cent continues his attempt at rapping, this time with production from Soul Professa and help from Snoop Dogg & Young Jeezy. Street King Immortal is scheduled to drop in February.  Continue reading "50 Cent Feat. Snoop Dogg & Young Jeezy – Major Distribution" »
Snoop Dogg teams up with Vice Films to record this documentary while he records his new album with the help of Diplo. Liking this documentary, Snoop is always to something new and can't wait to see this.
Chris Breezy adds 2 Chainz and Snoop to the Drumma Boy produced track, not quite sure where this will land but we do know that Fortune drops July 3rd.
This sounds like the old X, brought some good memories over the Dr.Dre beat. The Weigh In EP drops later today!
Download: DMX Feat. Snoop Dogg – Shit Dont Change [Prod. by Dr. Dre]
Seems like 50 is trying to go back to his old ways for his upcoming project with DJ Drama, the Gangsta Grillz mixtape The Lost Tape with the help of Snoop Dogg and Precious Paris. Not bad, we'll see what else 50 has for us.
Download: 50 Cent Feat. Snoop Dogg and…
Sex, Drug & Video Games drops May 22.
//
The moment people have been waiting for, Dr.Dre and Snoop Dogg reunite at Coachella 2012 to close out the event and you catch watch live courtesy of Youtube.
David Banner releases his third single "Californication" featuring Snoop Dogg, Game, Nipsey Hu$$le, Ras Kass & Kree off his free album Sex, Drug & Video Games which will drop on May 22, 2012 as a FREE Download for his fans on www.livemixtapes.com & www.davidbanner.com. The album will feature Chris Brown,…
Get More: Young, Wild and Free, Music, More Music Videos
Directed by Dylan Brown off their upcoming project High School Musical: Weedhead Edition.
Latest hits from Wiz Khalifa and Snoop Dogg's forthcoming film "Mac & Devin Go to High School!