Posts Tagged 'Community Service Records'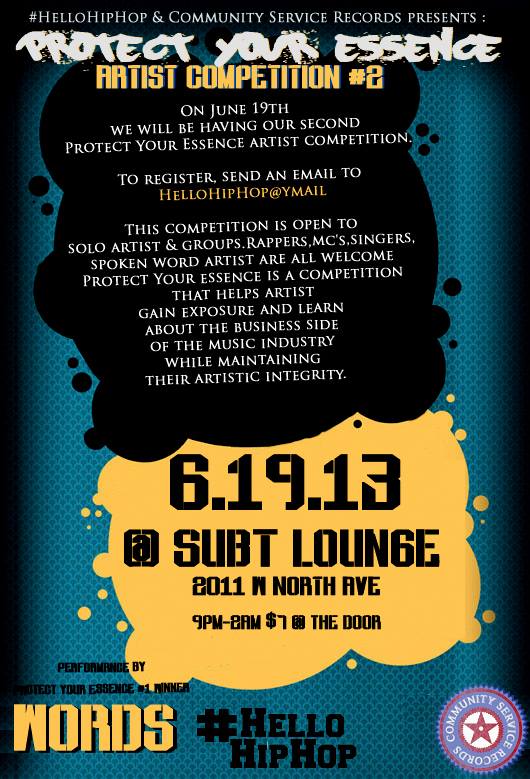 This Wednesday Hello Hip Hop & Community Service Records will be having their second Protect Your Essence artist competition at Sub-t Lounge.
Sub-t Lounge 2011 w North ave | $ 7 @ the door | 21 + | RSVP Here
Continue reading "Events: Hello Hip Hop & Community Service Records Present : Protect Your Essence # 1" »
** Special event for this month **
Listening party/Meet & greet for Community Service Records artist Havana Joe. He will release his "Nothing to lose" EP on February 14th
Everyone in attendance will receive a FREE copy of his EP !!!
Watch Havana Joe's latest video Jimmy Hendrix off Nothing to lose EP!
Our…
Read More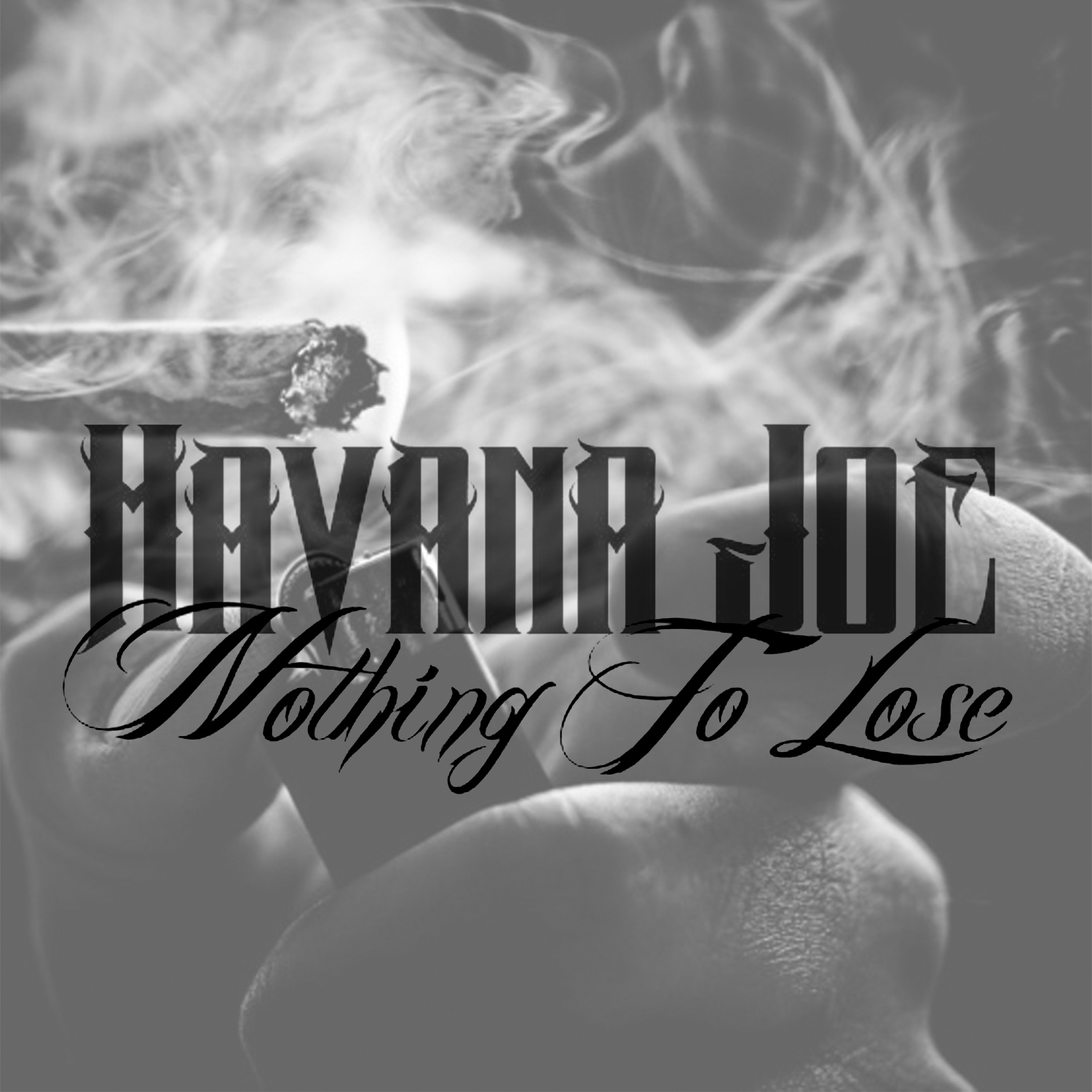 The single dropped last week and now we have the visuals for Havana Joe's lead single "Jimmy Jendrix". Directed by Mateo Zapata, shot Windy City Of God, production & Special FX by Chances Martinez. Nothing to Lose is set to drop February 14 via iTunes, video after the jump…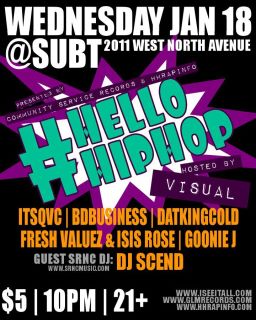 First post of 2012 goes to Community Service Records new artists Havana Joe with the lead single entitled Jimmy Hendrix off his upcoming EP Nothing to Lose that will be released on February 15th.
Download: Havana Joe – Jimmy Hendrix
December 5, 2011 |
#HelloHipHop
,
Events
|
#HelloHipHop
,
ANG13
,
Big X
,
Chicago
,
Community Service Records
,
DJ Lunatik
,
HHRAPINFO
,
Sub T Lounge
,
TimBuckTu
|
No Comments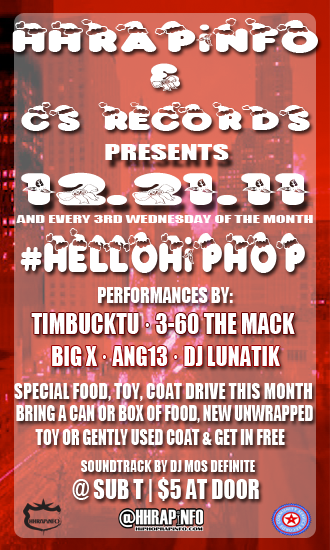 Continue reading "Events: Community Service x HHRAPiNFO Presents Hello Hip Hop at Sub-T" »