Posts Tagged 'Big Boi'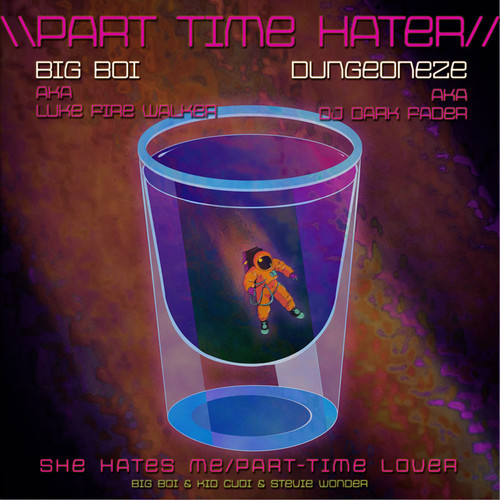 Big Boi ended his Mash-Up Monday series with a gem featuring Kid Cudi & Stevie Wonder to bring us Part Time Hater. Listen and download below. Continue reading "Big Boi Feat. Kid Cudi & Stevie Wonder – Part Time Hater" »
This is as close we have seen an Outkast reunion in years, after days of rumors Big Boi joins Frank Ocean and Andree 3000 for the official remix of Pink Matter.
Props HNHH
I'm sure a lot of folks can relate to Cudi's hook on this new track from Big Boi. This will land on Big Boi's upcoming Vicious Lies & Dangerous Rumors album dropping December 11th. Pre-order the album now!
New video from Big Boi featuring Kelly Rownland directed by Syndrome off his upcoming album Vicious Lies and Dangerous Rumors dropping December 11th.
June 12, 2011 |
concerts
,
Live Performance
,
Videos
|
Bad Meets Evil
,
Big Boi
,
Bonnaroo 2011
,
I Ain't Mad At Cha
,
J. Cole
,
Live
,
Recap
,
Tupac
,
video
,
Weezy
,
Wiz
|
No Comments
Bonnaroo Festival went down this weekend in Tennessee and featured artists like J.Cole, Big Boi, Bad Meets Evil, Wiz, Weezy and more. Here's Cole doing a Pac tribute and catch a brief recap below.
Continue reading "Video: J.Cole – I Ain't Mad At Cha Live at Bonnaroo 2011" »
The No I.D. produced remix gets the visual treatment. #FREET.I.
New remix from ATL folks C-Bone and Big Boi feature a hot verse from R.A.P.P. Quelle.
C-Bone Feat Big Boi, R.A.P.P. Quelle & Phoneix Phenon – TELL C-Bone [Remix]
February 6, 2011 |
Mixtapes
,
Music
|
Big Boi
,
Bosko
,
Drake
,
E-40
,
KANYE WEST
,
Mixtape
,
New Music
,
T.I.
,
Talkbox King ElectroSpit vol.1
,
Usher
|
No Comments
01-What A Talkbox Can Do (Intro).mp3
02-Let Me Tell You Somethin-T.I. feat. Bosko.mp3
03-Machine Gun Funk-Notorious BIG feat. Bosko.mp3
04-Shutterbugg-Big Boi feat. Bosko.mp3
05-Sunshine-Lil Flip feat. Bosko.mp3
06-Workout Plan-Kanye West feat. Bosko.mp3
07-World Wide-Tupac feat. Bosko.mp3
08-Walktadis-D.B.A. feat. Bosko.mp3
09-Crushed-Limp Bizkit feat. Bosko.mp3
10-Enjoy-Tech N9ne feat. Bosko.mp3
11-Slow It Down-Drake feat. Bosko.mp3
12-In Love Again-Young Dro feat. Bosko.mp3
13-May be the One-Al-One…
Read More
Sick track, as always crazy beat by the Neptunes but what else do you expect??
Download: Big Boi – Tangerine (Remix) feat T.I., Bun B, Rick Ross & Kuhjo Goodie (Prod by Neptunes)
I'm hearing 3 Stacks is back in the studio, that's good news.
DOWNLOAD: Big Boi Feat Andre 3000 & Sleepy Brown – Lookin' For Ya [Jedi Remix]