Posts Tagged '50 Cent'
Here's the dirty version and some new clips of LoveRance's hit single Up! with 50 Cent.
Previously LoveRance Feat. 50 Cent, T.I. & Young Jeezy – Up [Remix] (No Tags)
50 has been getting heat from dropping the single on Myspace but we know he likes to do weird things like that. He tags Chi-Town's own Jeremih, which he has worked with before and Mike WiLL on the beat for a radio friendly joint that sounds like Interscope made him…
The video dropped last week and has been a success throughout the internet, now we have a star studded remix with T.I. and Young Jeezy jumping on this new remix.  Radio rip for now! No Tags
Props NR
Download: LoveRance Feat. 50 Cent, T.I. & Young Jeezy – Up [Remix]
50 proving he can still make noise in the rap game, staying true to his word of dropping multiple videos from The Big 10 Mixtape.
I think we have a radio hit right here, don't much about LoveRance except that they represent the Westcoast and 50 Cent is great addition to this track. UP! UP! UP! UP!
50 releases the visuals for a hot track that leaked sometime laster.
Previously 50 Cent – They Burn Me [MP3]
50 is having label issues and his new single from what I saw on his Twitter, so he decided to let loose this video off his The Big 10 mixtape. Honestly the mixtape is not bad at all, high quality music and very relevant. Man this labels are tough!
50 is not wasting time to show he's back in the music grind, a day after he drops The Big 10 mixtape he releases new video featuring new talent Paris. Can't front that Paris has lyrics and fits right in with the G-Unit general.
Previously The Big 10 Mixtape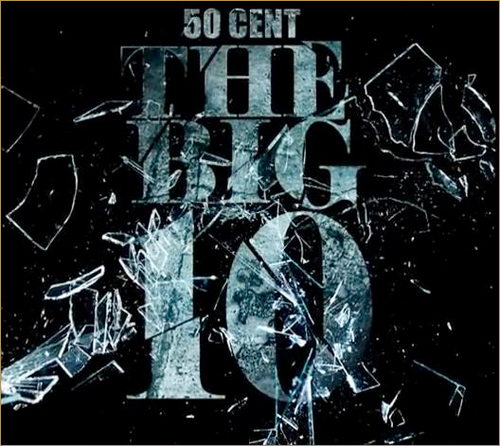 50 drops his highly anticipated mixtape The Big 10, track list and download link after the jump…
Not a bad effort from 50 to get back in the music mix, the hook is hard but the beat needs some work.
Props Thisis50
50 Cent – Stop Crying