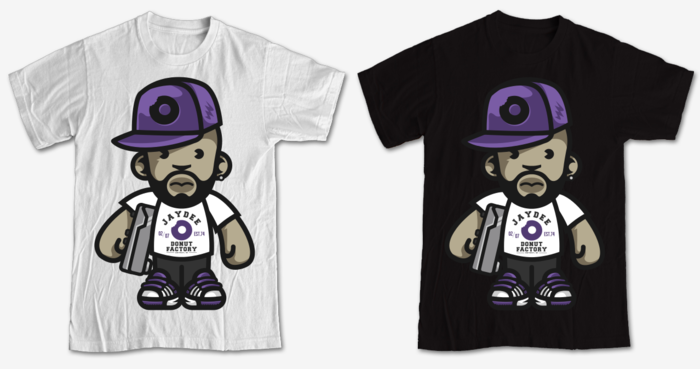 No Love City, Chicago based streetwear line has teamed up with J Dilla's estate to bring this limited edition T-Shirts.  Make sure to head over to Kickstarter.com to check out and buy this special limited edition shirts to commemorate the man that changed hip hop and people's lives, and continues to do so today.
Here's some words from No Love City about the project:
In honor of the man that changed music and lives (and continues to do so) we are producing this shirt to commemorate him.  Like all of our shirts, the design is completely original and the credit for this one goes to The Kid Ninja.  J Dilla's likeness is used with informed consent from Ma Dukes and the J Dilla Foundation.
Head over to Kickstarter.com to learn more about the project and purchase the T-Shirt.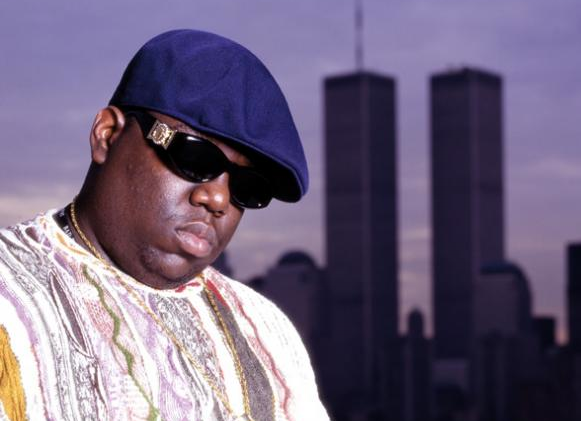 Can't believe it has been 16 years since one of the greatest to ever touch a mic left us, RIP to the Notorious B.I.G!
Continue reading "RIP Christopher "Notorious B.I.G." Wallace [5/21/72 - 3/9/97]" »
Here's an awesome video tribute to the late Heavy D! R.I.P.
It's been a while since I posted any Stalley material, here's a new track produced by Rashad and pays tribute to Gil Scott-Heron.
Props Stalley
Stalley – Summer in America
Cookin Soul never disappoints, I just hit play on this one and it's very nice. R.I.P. Gil Scott-Heron.
Tracklist and download link below…
Continue reading "Mixtape: Cookin Soul – The Revolution Is Being Televised: A Tribute To Gil Scott-Heron" »
Who else can pay Big Pun a better tribute. R.I.P.
Joell Ortiz – Big Pun is Back
March 31, 2011 |
#FamouzMondays
,
Music
,
Tribute
,
Videos
|
#FamouzMondays
,
Japan Tribute
,
Jargon
,
Life Goes On
,
Lupe Fiasco
,
MOTIV6MEDIA
,
Show Goes On
,
video
|
No Comments
I won't be a hypocrite and I'll admit that the Hip Hop community has dropped the ball supporting Japan after the tragedy they have experienced this past few weeks. Japan contributes and supports the Hip Hop culture in so many ways and I'm glad someone from Chicago has taken the…
Maino pays tribute to The Notorious B.I.G. with a his new track titled March 9th.
Maino – March 9th [Think B.I.G.]
Inhouse DJ Lunatik got together with Albany Park Music for a tribute mixtape of Shady Records artists Yelawolf. It's a one shot mix that goes through a bunch of Yela's hits and showcases his versatility in the game. Enjoy!
Mixtape: Albany Park Music x DJ Lunatik Present – Yelawolf The…
The always inpressive Cookin Soul prepared a special video tribute to Guru with clips from 1989 to 2003.
Gifted Unlimited Rhymes Universal