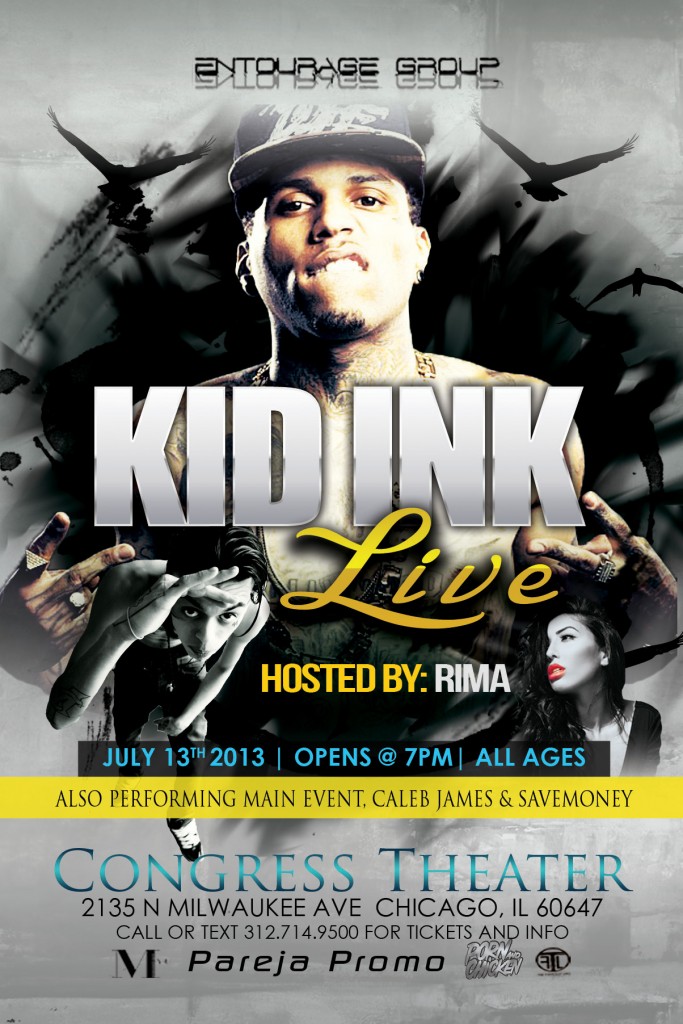 Kid Ink, XXL Freshman Class of 2012 will be in Chicago performing live in Chicago July 13th at Congress Theater and The Famouz Life and HHRAPiNFO will give you the opportunity to win two free tickets.
**UPDATE**  Performances by Caleb James and SaveMoney now added.
Here's what you do to win the tickets:

The rules are simple, tell us why you should win the tickets, like our Facebook page, and add your Email address (Not in the comment itself, unless you want some random spam bot flooding your inbox with crap) and that's it. We'll select the winner 2 days before the concert and we'll email the winner with instructions on how to get the tickets. Good Luck.
LIKE Our Page below!