HHRAPiNFO Weekly Recap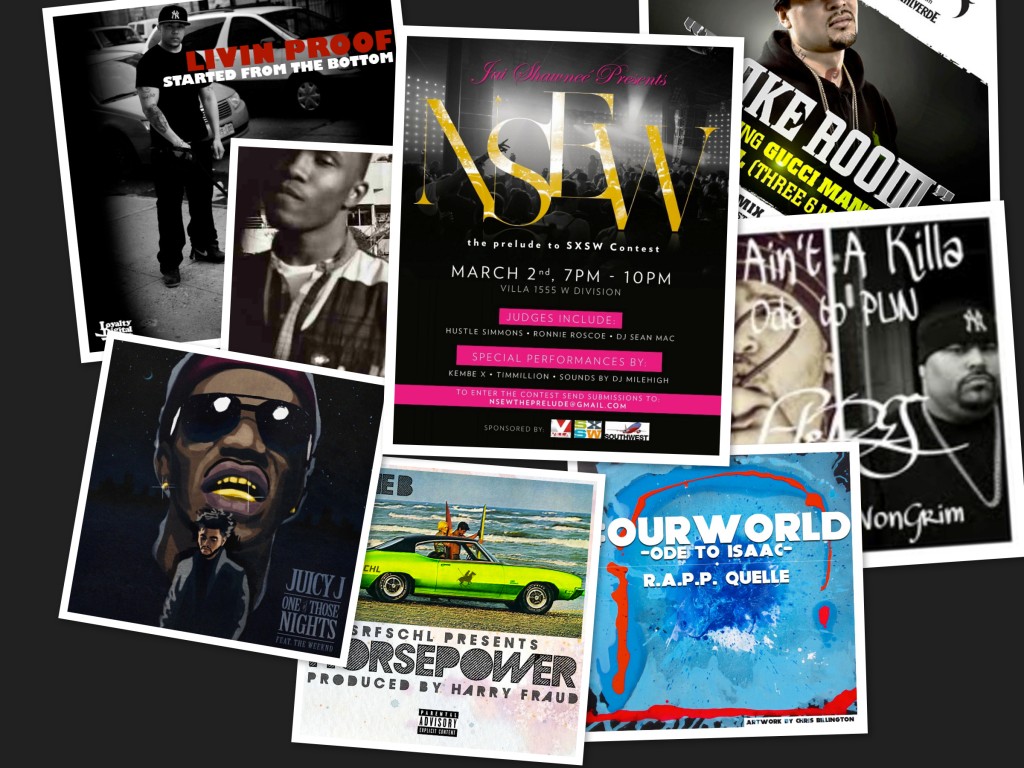 Another solid week in Hip Hop, thanks for visiting as always and below is a quick recap of what went in blog music!
Tracks
A-Wax Feat. Gucci Mane & DJ Paul – Make Room [Remix]
R.A.P.P. Quelle – #OurWorld [Ode To Isaac]
Frank Ocean – Eyes Like Sky
Juicy J Feat. The Weeknd – One Of Those Nights
FloRES – You Aint Killa
Videos
Eazy-E – Ruthless Memories [Trailer]
Gitta Thomas – Moments
Roc Marciano Live at Schubas
Jay-Z Live at So So Def Anniversary Concert
J-Star – All-Star Weekend 2013 VLOG
GLC Feat. Nico Segal – My Downfall
The Boy Illinois – Merci, Merci
Events
Jai Shawnee Presents NSEW [The Prelude to SXSW Contest]
---
Leave a Reply
Related Posts
They made Kanye look very sad!